Grand Cayman Island
British West Indies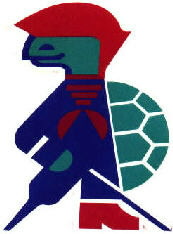 We stayed at the Treasure Island resort along the touristy 7-mile Beach. The resort was nice, with beach access, 3 swimming pools and well-kept grounds. Be aware that Grand Cayman is rather expensive, simply because the US dollar is only worth 80 cents there.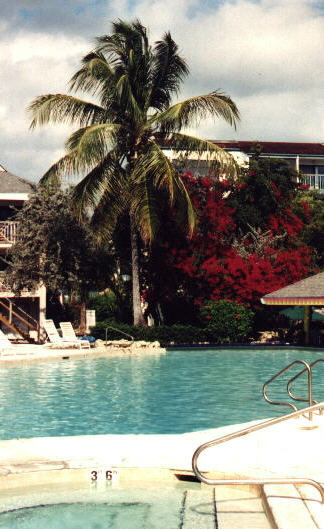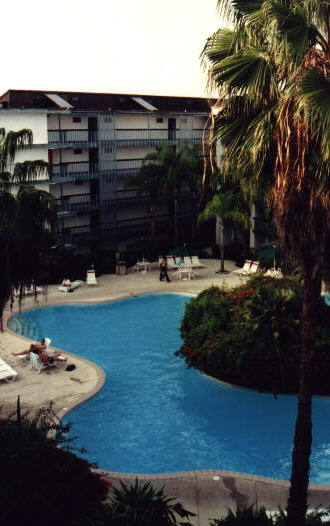 One of the places we toured was the Cayman Turtle Farm, where a large project to preserve sea turtles is center stage. Below is an adult green turtle in the nesting colony. It probably weighs between 300 and 400 pounds.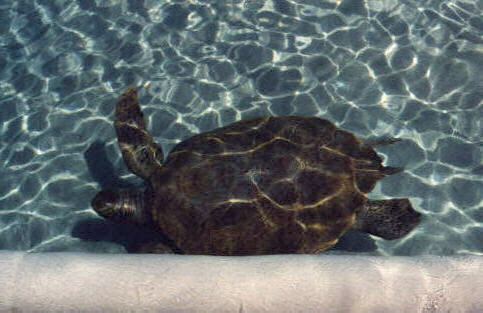 Below is a yearling turtle popping to the surface for air. The turtle tanks were packed with the little guys and required complete water changes every 20 minutes!!!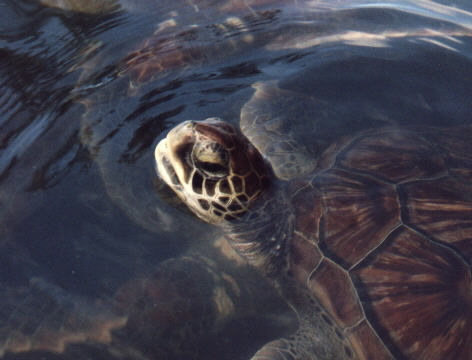 ---
If your interest is more in turtles, check out the Cayman
hatchery
.
---
Of course one of the main reasons to head for the Caribbean is the scuba diving. Below are a few snaps of our dive to the world-famous "Stingray City." Here the rays come in to eat right out of your hand. All you had to do is hold some smelly squid in your hand and the rays would follow you anywhere! Just make sure to watch were their mouths went so you avoid a 'stingray hickey'.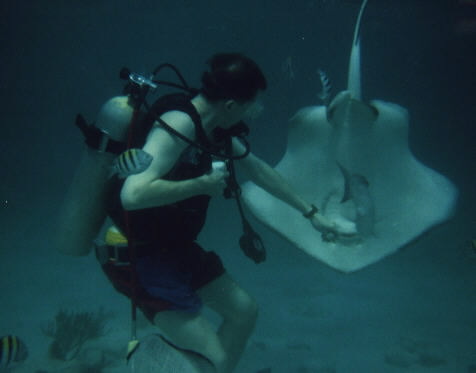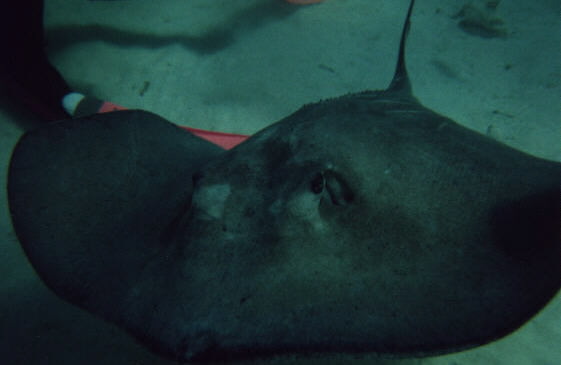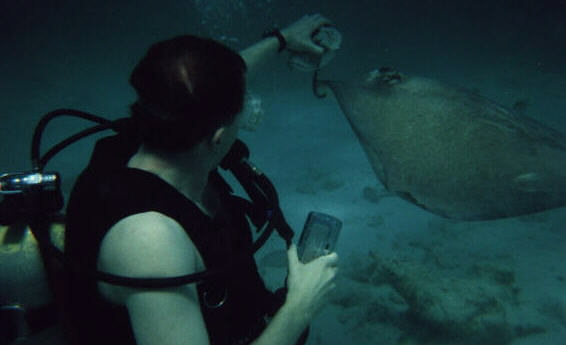 Audra tries to keep the food dish covered and prevent to marauding fish from stealing the bait.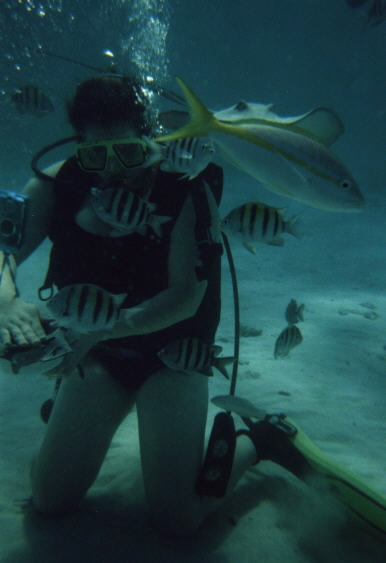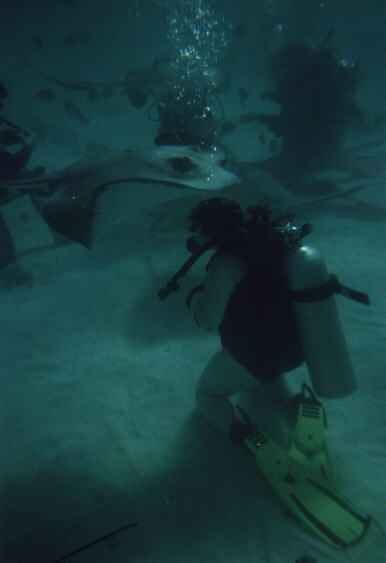 The Dive Master, from
Bob Soto's Diving
, fed a 5-6 foot Moray eel.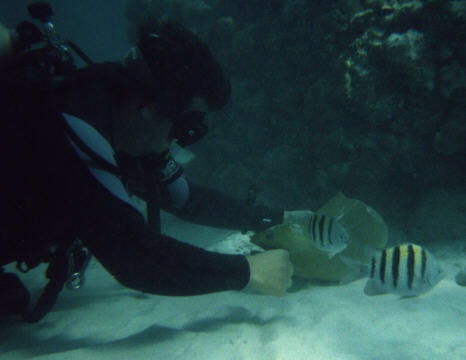 See the official web site of the
Cayman Islands
for specific information on weather, economy, and entertainment among other important topics.
---
Back
---