Exploring the
Davidson Ditch


In order to capture a few snaps of the Midnight sun we loaded up the truck on June 22,2000 and headed to Eagle Summit, 2 hours north of Fairbanks on the Steese Highway. (see the reference map) Along the way we took a tour of the mining reminants along the road. Below is the Davidson Ditch, built in 1925, which was a major water pipeline supplying the thursty gold mining equipment near Chatanika, Alaska.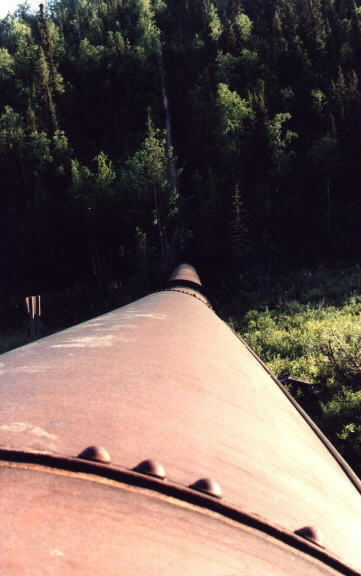 For size perspective on the pipe, this oblique photo works. Every valley crossing was made possible by such pipe. The Ditch (excluding piping) is 83 miles of 12 feet wide, 4 feet deep actual 'ditch,' with another 7 miles of 48-inch diameter pipe. During its time, it was one of the largest engineered projects in the world. This was quite the engineering feet...especially considering the era and area in which it was assembled.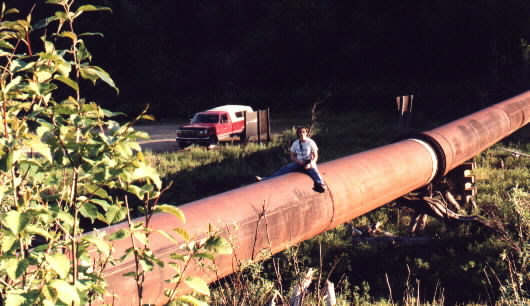 The water ran mostly in surface ditches, but crossed valleys in the pipe shown above after being collected in wooden troughs and funnelled straight into the pipe. Gravity moved the water--man, you wouldn't want to be sucked in here!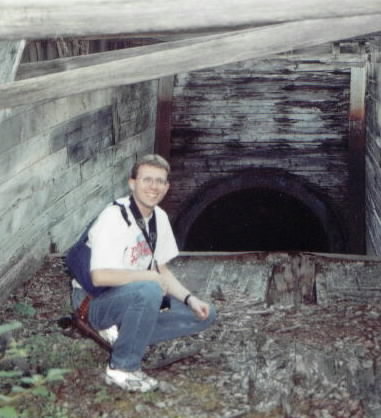 Looking destiny in the face. Here is a peek straight down the barrel. Getting bashed about inside this 4 foot diameter pipe before being spit out the other side would be a tough ride at best.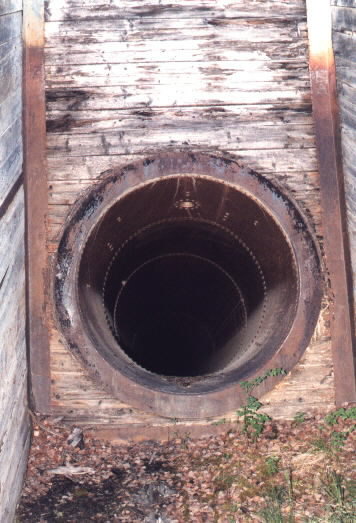 The view from climbing up the pipe. It is easy to see that the water had quite a hill to climb and still keep on flowing.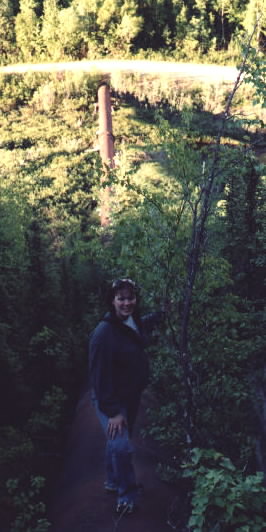 ---
Index of Alaska Pictures

---