Disney World 2000
We did all 4 Kingdoms in 4 days! A pretty tough road, but easily doable without kids. Here are some pictures of the Magic Kindom's "Main Street Electrical Parade." (Plus one picture of the Epcot ball, decorated for the Millenium)
Introduction to the year 2000, Disney Style: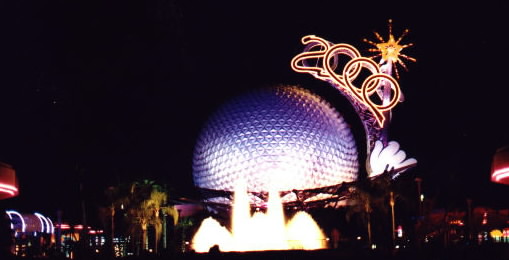 Sure sign of the coming Electrical Parade is the illumination of the Castle in 5 or 6 different colors.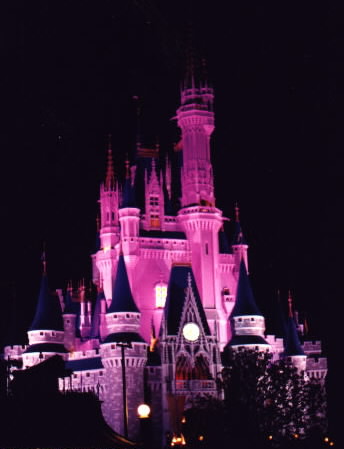 The train lead the procession down main street. (Photos were taken without a flash, f=1.4, exposure 1/60 sec.)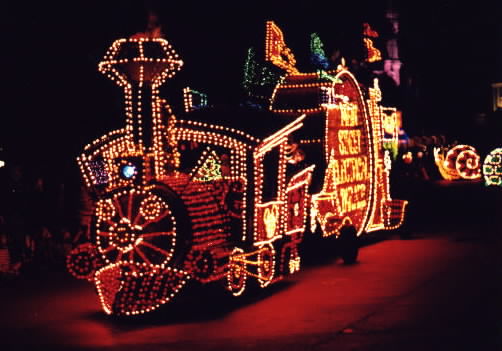 Puff the Magic Dragon snorted steam out of his nose. (We were glad it was not steam out of the other end!)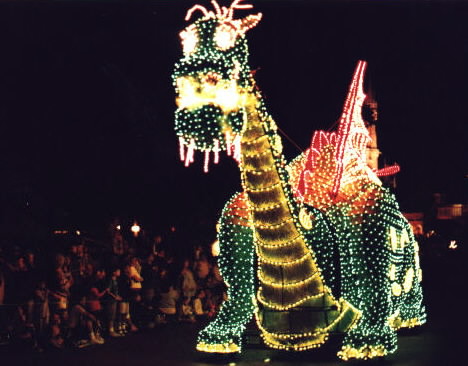 Dopey had the leisure of driving the gem-laden train while all the other little guys had to walk. Guess being "dopey" isn't always bad.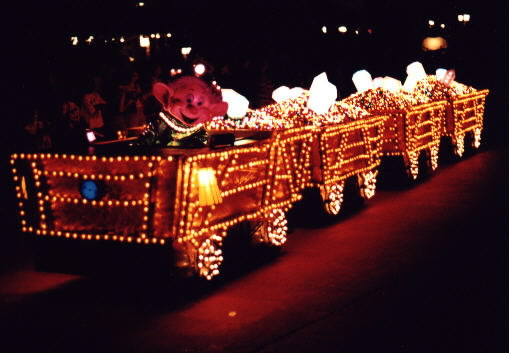 That is all the Disney tour available for now.... I may add a few more pictures that are cool, but the Main Street Electrical Parade is being phased out, so it got the coverage first.
The final picture is one that HAS to be here. Audra with her favorite Disney character of all time: Mickey Mouse.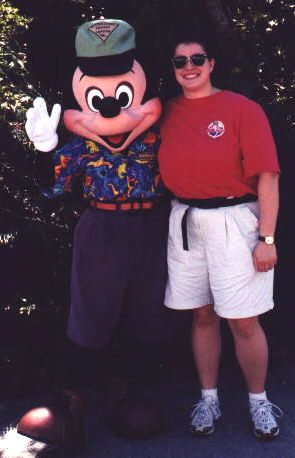 While in the Magic Kingdom, stop by the City Hall and get the least expensive souvenir you can find at Disney: the Mickey Dollar bill. It is accepted at all establishments in the park, but makes for a better photoalbum stuffer!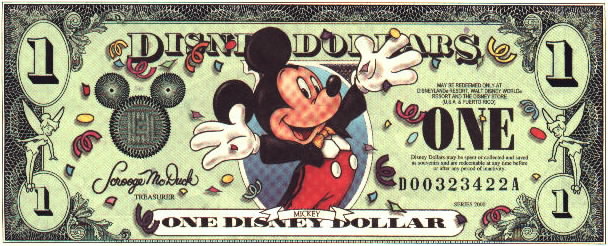 ---

---
---
See quite the
Disney Web site
by a girl with WAY too much time on her hands!