Nome Creek
June 23,2000
Stopped in here on the way back from the Midnight Sun Photo expedition. In 1996 Kiewitt Pacific constructed new roads and campgrounds on Nome creek. Having never been in there since the completion, we had to check it out.
Below is a map of the entire White Mountains Recreation Area. Nome creek is in the lower right corner. This area is great snowmobiling in winter and has the potential for great canoe trips in the summer--only the trips are not easy as you have to float 360 river miles before you can take out on the road system. The river flow is from right to left, bottom to top. I copied following area map from the
BLM
web site, which has a clickable map for specific information.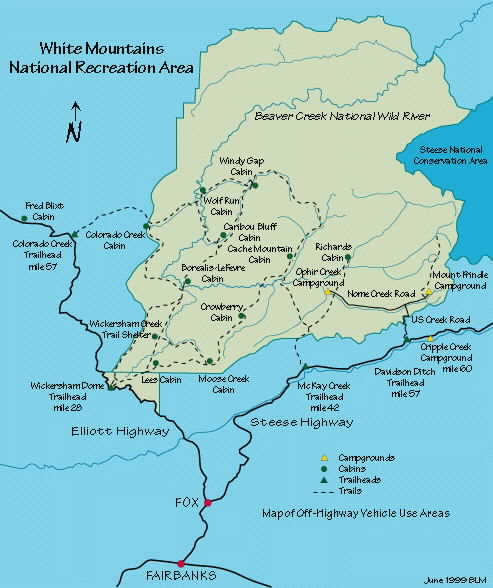 The campground at Ophir creek is reached by 12 miles of road after reaching Nome creek. (The road to Nome creek is located at 57 mile Steese). Although the road is new and built with neat technology, it is still no match for Mother Nature. The road became pock-marked by wash-outs and is for 4-wheel-drive only, but is easily navigable.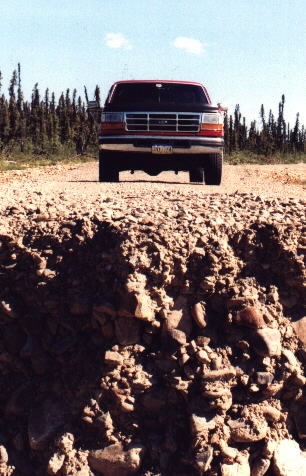 As you can see, the above wash out was over 3 feet deep. Here I am standing in a dry creek bed that has replaced the road.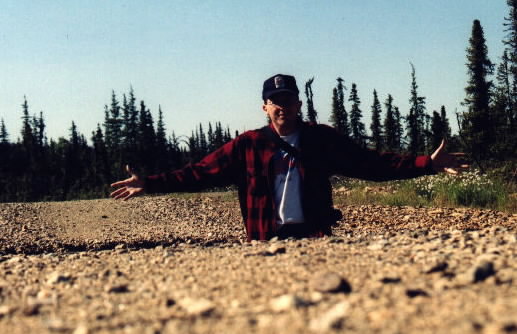 Other road erosion was more wide spread rather than deep. The only thing that saved any semblance of the road here is the black mesh you can see.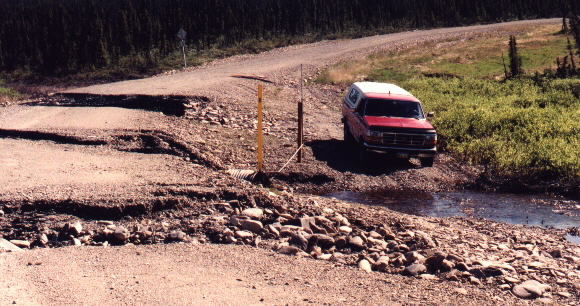 As the road winds along the tailing piles left from gold dredges that mined Nome creek, you can see some of the junk left behind for more than 50 years. Below is a "washer-trummel" (god knows how to spell that) which shakes and sorts the rock, dropping it into the sluice-boxes, which Ginger is standing in.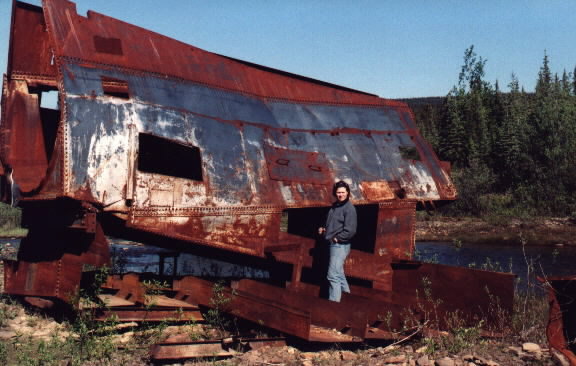 Nothing but nature as far as the eye can see. It is often refreshing to know that there is always somewhere you can go where people are not. Here we look out over Nome Creek.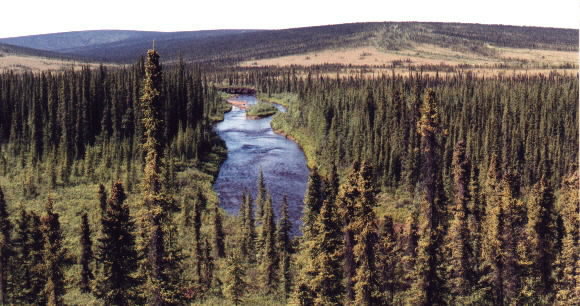 Almost at road's end, we came upon a red fox taking a breather on the side of the road. He was at the extreme edge of my camera equipment (600 mm zoom) and kept moving off as we advanced.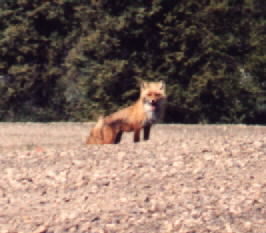 Signs of other animal activity included this broken beaver dam. I would bet that a mess of Arctic Grayling were hiding just below that dam.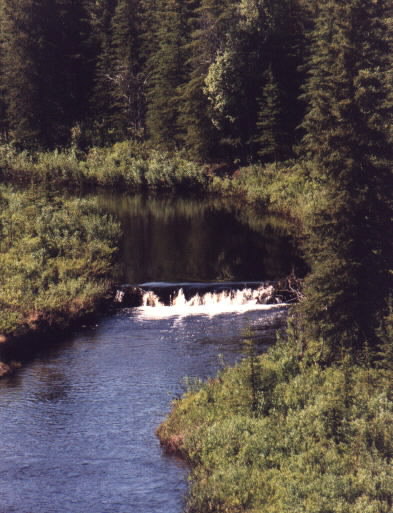 One of the small creeks we crossed had an interesting ice shelf left over from the spring thaw. I took pictures at two different angles, but my scanner just doesn't do justice to either of them. This first shot shows the horizontal extent of the shelf.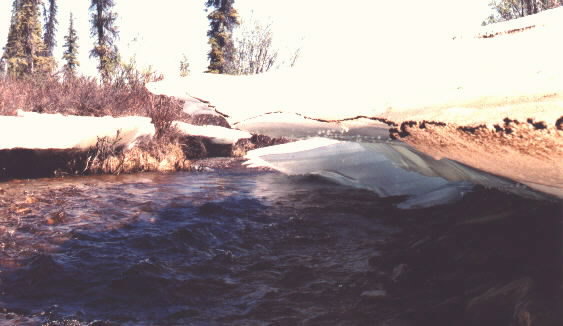 The oblique shot shows just how long the shelf was.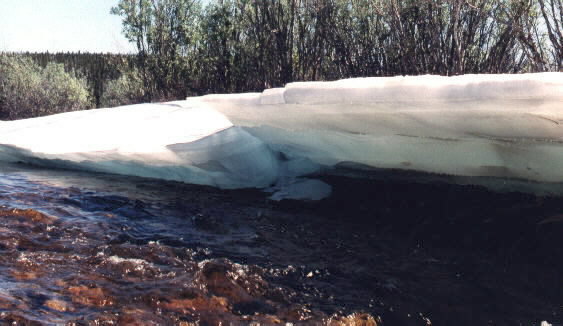 ---
Index of Alaska Pictures

---