Yosemite National Park
One of the attractions is central California is Yosemite National Park. While in California during January, I went on a whirl-wind, one day park tour. One day is definitely not enough time to see everything and to take good pictures, but, we have to take what we can get. The now cliche picture of Half Dome is one of the first sights that catch your eye entering from the park's Big Oak Flat Entrance.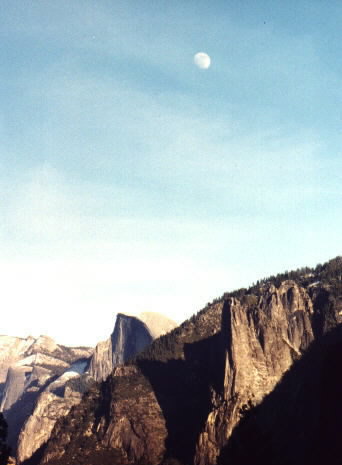 The ridge-line would pop out from behind the trees all through the valley. When in the open, the amazing white walls of the canyone shot vertically upward....we toured in a convertible mustang, which is the only way to cruise the park!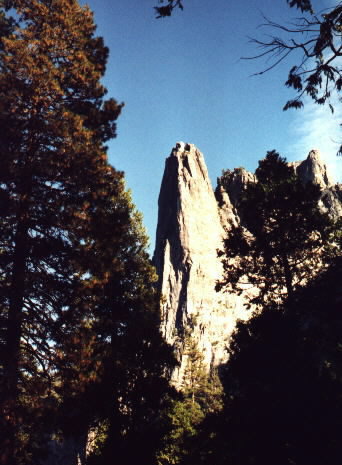 The edge of El Capitan shows just how vertical the valley walls are.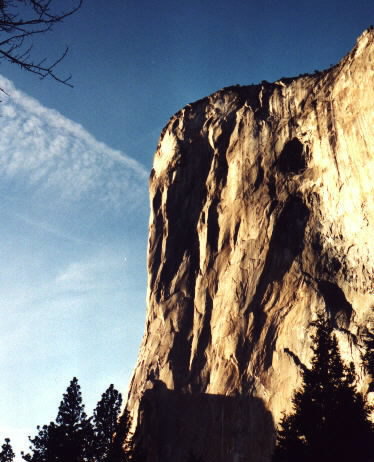 As we cruised through the park between the main valley with Half Dome and the Mariposa tree grove, we stopped at a small campground to stretch and found this nice brook bubbling away.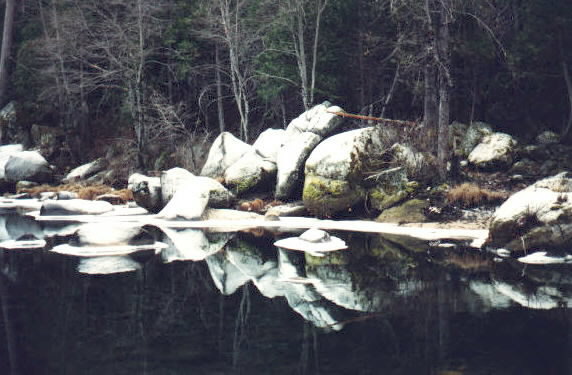 Once at Mariposa Grove, we were impressed by the massive trees. Here a rather terrible composite shows that even part of the trees height dwarfed our convertible.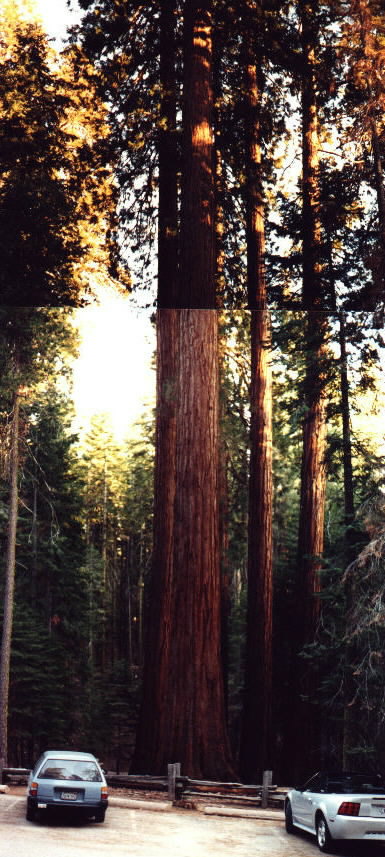 As the massive trees fall, they expose their greatest weakness: an expansive, yet shallow root system. (I'm 6 foot 2 with my hiking boots on)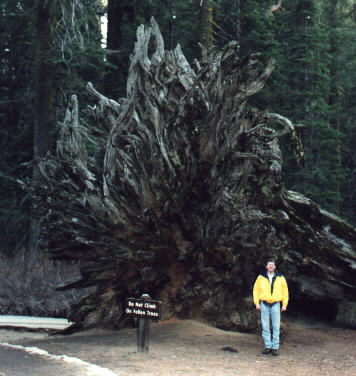 Grizzly giant is one of the largest Sequoias in the park. We came up on it as the sun was setting, so the lighting is terrible.