North to Alaska
And Home!
Heading home during the last week of October, 1999. What difference a few weeks can make! My parents drive north was in considerably different weather than the drive south. They had to stay in Whitehorse for a couple of days due to a heavy snow storm that closed the Alaska Highway
(map)
around Haines Junction.
The snow varied in depth from 3 to 5 feet deep. As you can see from the following pictures, it took awhile for road crews to re-open the highway.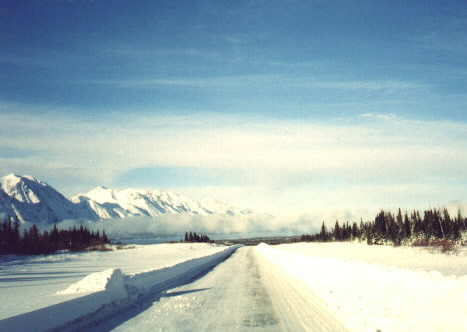 Here the snow is really deep. Quite an impressive arrival of the winter season to Canada!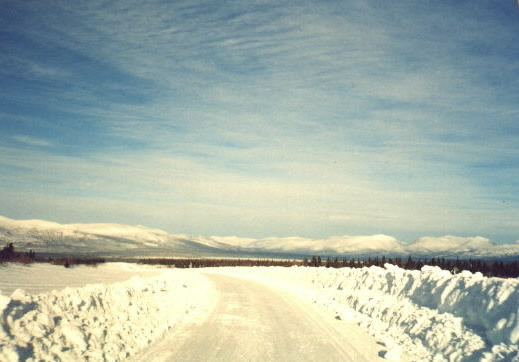 In most places, the road was one and a half cars wide. So when the trucks came along, "might had right," if you know what I mean.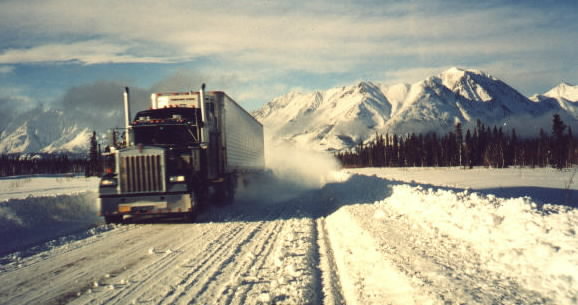 The mountain scenery changed from dull rock to brilliant snow. Everything seems to clean and vibrant in the winter time.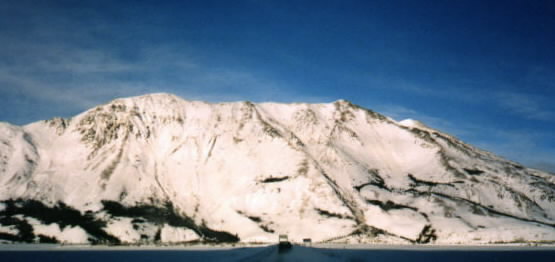 (back to South Bound Trip)
---
More Alaska Pictures

---