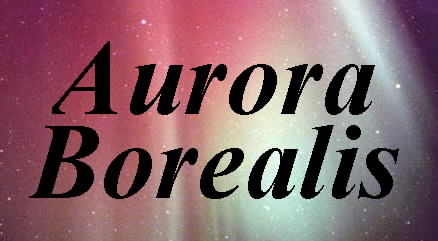 Commonly known as the "Northern Lights"
Alaska and the other northern regions of the world are home to the Northern Lights. The Northern Lights dance and paint the sky. Their colors are dictated by the gases which collide with the Earth's electrical field. These gases then light up just like a neon light. Contrary to popular belief, they do not make a sound. People have claimed to hear a popping or crackling sound, but that surely is the frozen trees complaining for lack of a coat.
"...and the northern lights in the crystal nights, came forth with a mystic gleam..."
Robert Service, The Ballad of the Northern Lights.
---
Please note: ALL
aurora pictures are for
personal use only!
Each of the photographers (credit is given) intend not to see their work being reproduced or sold!
---
The following three pictures were taken by
Troy Birdsall
of Fairbanks, AK. These are taken from Cleary summit, about 20 miles north of Fairbanks. On a technical note, Troy uses Fuji 800 film.
Beautiful color diplay. Not only to the Northern Lights dance across the sky in a rapid, fluid movement, but sometimes the colors change just as fast.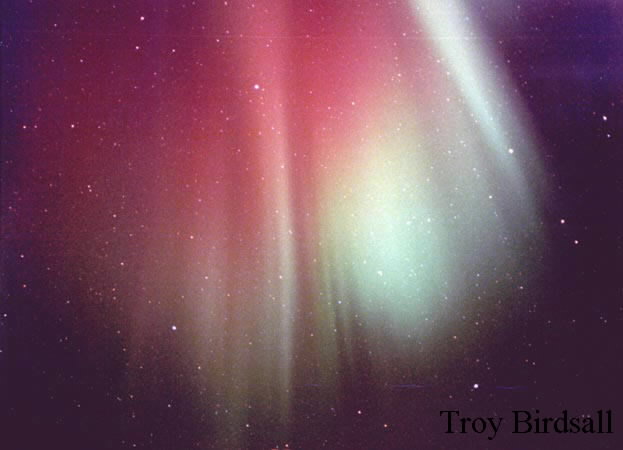 Here is the Aurora shining over the Birdsall's ski area,
Skiland
. They offer a bed and breakfast, snowmacine tours and northern lights tours, besides one of the best ski hills in the Fairbanks area (only real mountain with a chair lift).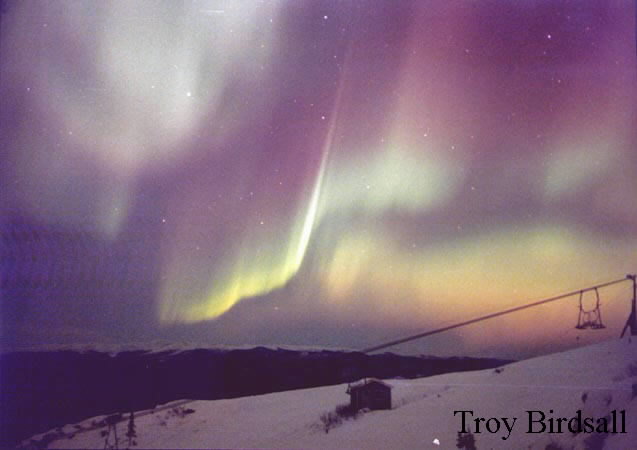 Here is a nice combination of the sky and land beauty of Alaska. The aurora swirls high above the snow-capped mountains. Once you've seen it, you will never forget the beauty and serenity.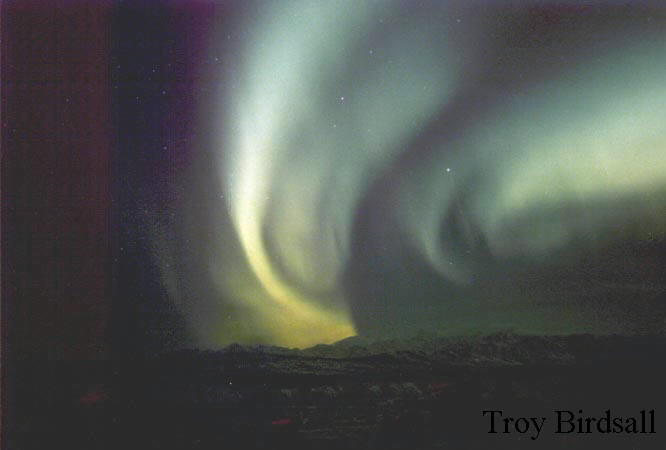 Below is an impressive display of green swirls in the Arctic night. Color saturation is absolutely stunning, and the only limiting factor on awe is the cold.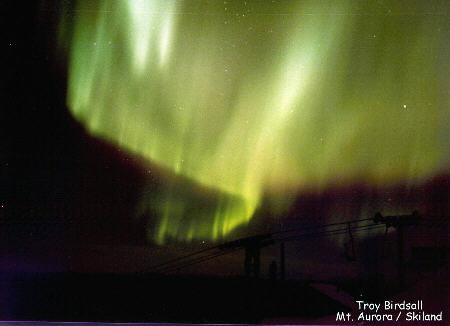 Sometimes we humans disregard nature. In this photo, the northern lights seem to be attempting to write a message amongst the stars.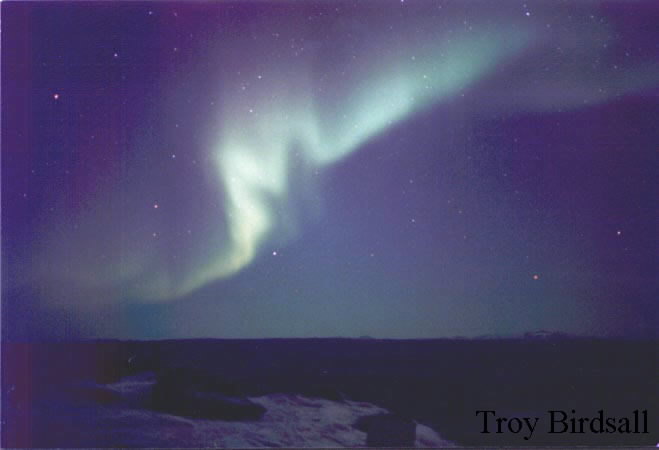 ---
Next Aurora Page
---
more Alaska Pictures